Mandala Greeting Cards

Mandala greeting cards are double cards with envelope, handmade by AnneClaire with Mandalas she has created of specific energies. For instance with the Mandala of the 'Energy of Summer', or the Mandala of the 'Power of Peace'. She also creates Affirmation greeting cards with the Mandalas depicting the energy of each affirmation, and Season Greetings cards with Mandalas that she has created.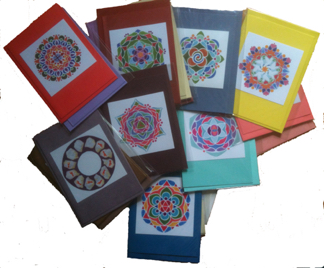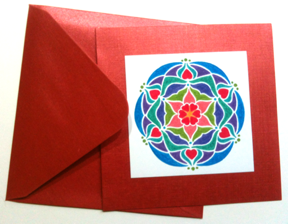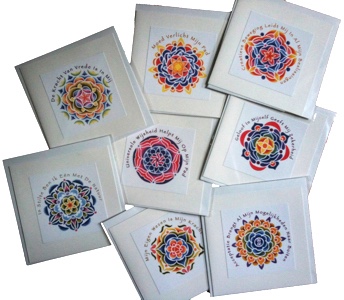 Mandala Kaarten

Mandala kaarten zijn door Anne Claire met de hand gemaakte dubbele kaarten met envelop van door haar gecreëerde mandala's van een specifieke energie. Bijvoorbeeld met de mandala van de energie van de zomer, of de Mandala van de kracht van vrede. Zij maakt ook wenskaarten met mandala's van affirmaties en kerstkaarten met door haar getekende kerst mandala's.