Mandalas


AnneClaire creates all Mandalas by hand while in a meditative trance, which makes them drawn representations in shape and form of a specific energy. An 'Empowerment Mandala' brings this energy into your environment and will help enhance your sense of wellbeing.

Each Mandala comes with a reading of about 15 minutes which explains the colors and shapes that are used in the Mandala. The insight provided will help you on your personal path.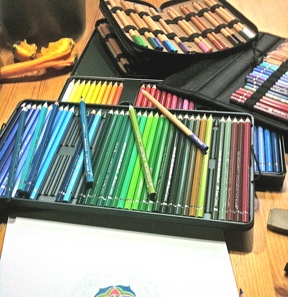 Mandala's


Alle mandala's worden door Anne Claire in een meditatieve trance met de hand getekend en zijn een weergave in vorm en kleur van een specifieke energie. Een 'Empowerment Mandala' brengt die specifieke energie in jouw omgeving en helpt jouw welzijn te vergroten.

Iedere mandala gaat vergezeld van een reading van ongeveer 15 minuten die uitleg geeft over de kleuren en vormen in de mandala. Dit inzicht zal je helpen op je persoonlijke pad.